The Esthetics and Makeup Program includes the principles of nutrition, infection control, facials, body massages, body treatments that include hair removal, rejuvenation treatments and stain treatments with the new technology of laser machines.
SEND US YOUR INFORMATION AND WE WILL COMMUNICATE WITH YOU
Machines for laser treatments for: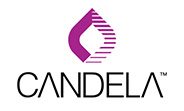 FIRST SEMESTER
SECOND SEMESTER
THIRD SEMESTER
FIRST SEMESTER
PROGRAM DESCRIPTION
ESTHETICS PRINCIPLES AND PROFESSIONAL IMAGE
INFECTION CONTROL, BACTERIOLOGY AND BASIC CONCEPTS OF NUTRITION
GENERAL ANATOMY AND PHYSIOLOGY
CHEMISTRY APPLIED TO ESTHETICS
ELECTRICITY, PHYSICS AND LASER SECURITY
ANALISIS AND DISORDERS OF THE SKIN
FACIAL MASSAGE, HAIR REMOVAL AND FACIALS
CLINIC I ALPHA
SECOND SEMESTER
THIRD SEMESTER
Upon successful completion of the program, the student will receive a Diploma. This program is offered at both campuses.
(Gainful Employment Disclosures)